I Wanna Learn a Love Song
Harry Chapin
23 hours ago
Oh Very Young
Cat Stevens
23 hours ago
At Seventeen
Janis Ian
23 hours ago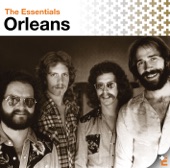 Dance With Me
Orleans
23 hours ago
Sandman
America
23 hours ago
While My Guitar Gently Weeps
The Beatles
23 hours ago
Change the World
B.B. King & Eric Clapton
23 hours ago
Nights Are Forever Without You
Dan Seals
23 hours ago
Lean on Me
Bill Withers
23 hours ago
Don't Talk to Strangers
Rick Springfield
23 hours ago
Mehr sehen
Soft Rock Radio Live
The Lighter Side of Classic Rock and More!
Soft Rock Radio is an online music radio station exclusively dedicated to the best of Classic and Soft Rock from the 70s, 80s, and 90s. By live streaming globally, it offers individuals worldwide the opportunity to listen live to a radio station modeled after classic radio stations pre-80s that privileged singer-songwriter acoustic music.
Here, listeners can enjoy the best Mellow, Soft, and Yacht Rock from the 70s to the 90s, with a light touch of occasional Pop music.
Kategorien:&nbsp
80s, Classic Rock, 70s
Frequenzen Soft Rock Radio
Manchester: Online
Top Songs
Letzte 7 Tage:
1. Thomas Quake - Everything Must Go
2. Crosby, Stills & Nash - Just a Song Before I Go
3. Benny Mardones - Into the Night
4. Meat Loaf - Two Out of Three Ain't Bad
5. Billy Joel - Just the Way You Are
6. Billy Joel - She's Always a Woman
7. LOGGINS AND MESSINA & Jim Messina - Thinking of You
8. Kenny Loggins - Whenever I Call You "Friend"
9. Paul Young - Every Time You Go Away
10. Johnny Nash - I Can See Clearly Now
Letzte 30 Tage:
1. Thomas Quake - Everything Must Go
2. SG Li Laun - Opp Pack
3. Carole King - You've Got a Friend
4. Harry Nilsson - Everybody's Talkin'
5. Judy Collins - Both Sides Now
6. Jimmy Buffett - Son of a Son of a Sailor
7. Paul Simon - Slip Slidin' Away
8. Paul Simon - Still Crazy After All These Years
9. Chicago - Saturday In the Park
10. Seals & Crofts - Diamond Girl
Kontakte
E-mail:&nbsp
comments@softrockradio.net
Soziale Netzwerke
Teilen
Kommentare