Tired of Being Alone
Al Green
23 hours ago
Fields of Gold
Cheb Mami & Sting
23 hours ago
Workin' at the Car Wash Blues
Jim Croce
23 hours ago
Back in My Arms
Robert Palmer
23 hours ago
Hey Nineteen
Steely Dan
23 hours ago
Got a Hold On Me
Christine McVie
23 hours ago
Sail On, Sailor
The Beach Boys
23 hours ago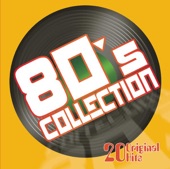 I Can't Go for That (No Can Do)
Daryl Hall & John Oates
23 hours ago
Dream Weaver
Gary Wright
23 hours ago
You're the Sunshine of My Life
Céline Dion & Stevie Wonder
23 hours ago
Mehr sehen
Soft Rock Radio Live
The Lighter Side of Classic Rock and More!
Soft Rock Radio is an online music radio station exclusively dedicated to the best of Classic and Soft Rock from the 70s, 80s, and 90s. By live streaming globally, it offers individuals worldwide the opportunity to listen live to a radio station modeled after classic radio stations pre-80s that privileged singer-songwriter acoustic music.
Here, listeners can enjoy the best Mellow, Soft, and Yacht Rock from the 70s to the 90s, with a light touch of occasional Pop music.
Kategorien:&nbsp
Classic Rock, 80s, 70s
Frequenzen Soft Rock Radio
Manchester: Online
Top Songs
Letzte 7 Tage:
1. SG Li Laun - Opp Pack
2. KnightTheProducer! - O'reilly Auto Parts
3. Crosby, Stills & Nash - Southern Cross
4. America - Tin Man
5. Gordon Lightfoot - Sundown
6. Boz Scaggs - Lido Shuffle
7. Heart - Dog & Butterfly
8. Chicago - Old Days
9. Paul Simon - Me and Julio Down By the Schoolyard
10. Rod Stewart - The First Cut Is the Deepest
Letzte 30 Tage:
1. SG Li Laun - Opp Pack
2. Stephen Stills - Love the One You're With
3. Seals & Crofts - Summer Breeze
4. Elvin Bishop - Fooled Around and Fell In Love
5. Crosby, Stills, Nash & Young - Our House
6. Eagles - Saturday Night
7. Chicago - Wishing You Were Here
8. Carole King - Will You Love Me Tomorrow?
9. Emerson, Lake & Palmer - Lucky Man
10. Boz Scaggs - Lowdown
Kontakte
E-mail:&nbsp
comments@softrockradio.net
Soziale Netzwerke
Teilen
Kommentare