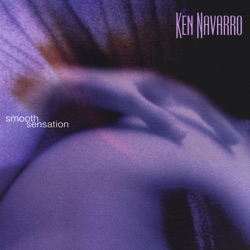 I've Always Loved You
Ken Navarro
23 hours ago
Still the One
feat. Chaka Khan and Nathan East
23 hours ago
Cumbia Medley (Live At Houston Astrodome)
Selena
23 hours ago
Take it Up
Brian Simpson
23 hours ago
Lookin' for Another Pure Love
Bob Baldwin
23 hours ago
I'll Be Around
Larry Carlton
23 hours ago
Shining Star
Richard Elliot
23 hours ago
We'll Make It Last
Doc Powell
23 hours ago
Mediterraneo Sunrise
Andrea Razzauti
23 hours ago
I Smile
Kool&Klean
23 hours ago
Mehr sehen
101 SMOOTH JAZZ Live
The best smooth jazz mix
101 Smooth Jazz Radio is an online radio station that offers listeners a selection of the best instrumental smooth and mellow jazz music. The station live streams worldwide 24/7, without geographical restrictions.
Kategorien:&nbsp
Jazz, Easy Listening, Smooth Jazz
Frequenzen 101 SMOOTH JAZZ
Denver: Online
Los Angeles: Online
Miami: Online
New York City: Online
Top Songs
Letzte 7 Tage:
1. Tim Bowman - 7 Free
2. Thomas Jack Foley - Feel It In My Soul
3. Russ Freeman - Villa By the Sea
4. Ken Navarro - Souvenir
5. Lamb & Meyer - Bon Voyage
6. feat. Chaka Khan and Nathan East - Fortune Teller
7. Rick Braun - Tijuana Dance?
8. Doc Powell - We'll Make It Last
9. Jonathan Butler - Make Room for Me
10. Roberto Vazquez - Simple Life
Letzte 30 Tage:
1. Tim Bowman - 7 Free
2. Ben Tankard - Goodness Gracious (feat. Take-6)
3. Gerald Albright - Winelight
4. Norman Brown - L.A. Chill
5. Lamb & Meyer - Bon Voyage
6. Marion Meadows - Show Me Show Me
7. Chieli Minucci - Come As You Are
8. Jonathan Butler - Make Room for Me
9. Brian Clay - Honey Grove Lane
10. Dancing Fantasy - Say You Will
Kontakte
Soziale Netzwerke
Teilen
Kommentare