Iris
The Goo Goo Dolls
23 hours ago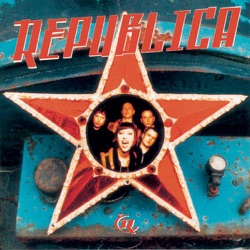 Drop Dead Gorgeous
Republica
23 hours ago
Missing
Everything But the Girl
23 hours ago
No Regrets
Tom Cochrane
23 hours ago
Joyride
Roxette
23 hours ago
No Limit
2 Unlimited
23 hours ago

Blue (Da Ba Dee)
Eiffel 65
23 hours ago
Hold On My Heart
Genesis
23 hours ago
Baby, I Love Your Way
Big Mountain
23 hours ago
Dance Into the Light
Phil Collins
23 hours ago
Mehr sehen
LOVE 90's Live
The 90's Paradise!
For those who can't get enough of the 90's, LOVE 90's radio station is the perfect choice. Broadcasting from BO, this station is all about celebrating the iconic music of the decade. With a diverse selection of tunes from various genres, it's easy to see why this station has become a favorite among local listeners.
From pop and rock to dance and everything in between, LOVE 90's has got you covered. The station's talented team of hosts and DJs are passionate about the music they play, ensuring that each playlist is carefully curated to provide the ultimate 90's experience. So, whether you're a fan of the decade's chart-toppers or the hidden gems, LOVE 90's is the station for you.
Frequenzen LOVE 90's
Lissabon: Online
Top Songs
Letzte 7 Tage:
1. マライア・キャリー - Always Be My Baby
2. オアシス - Wonderwall
3. The Rembrandts - I'll Be There for You
4. Aerosmith - I Don't Want to Miss a Thing
5. Rednex - Cotton Eye Joe
6. Annie Lennox - Why
7. DJ Jazzy Jeff & The Fresh Prince - Summertime
8. TLC - Creep
9. Skunk Anansie - Hedonism / Just Because You Feel Good
10. Lou Bega - Mambo No. 5 (A Little Bit of...)
Letzte 30 Tage:
1. New Kids On the Block - Step By Step
2. Ambrose - My Heart Will Go on (Celine Dion)
3. Lisa Stansfield - The Real Thing
4. Spice Girls - 2 Become 1
5. Depeche Mode - Enjoy the Silence
6. オアシス - Wonderwall
7. The Rembrandts - I'll Be There for You
8. Guru Josh - Infinity
9. Annie Lennox - No More "I Love You's"
10. TLC - Creep
Teilen
Kommentare